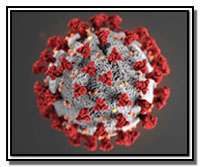 If you have questions about how the Coronavirus Disease (COVID-19) will affect Social Security services, be reassured that the agency will continue to pay Social Security and SSI benefits.
You  can conduct business with Social Security  online at www.ssa.gov/onlineservices, including:
Applying for benefits.
Setting up or changing direct deposit.
Checking the status of an application or appeal.
Requesting a replacement Social Security card.
Changing their address, if receiving benefits.
Getting proof of their benefits.
Consider the convenient and secure online services for immediate access to important information, allowing you to avoid unnecessary exposure during the COVID-19 pandemic. Due to the pandemic, be aware that call wait times are much longer than normal.
For more information, you can visit the COVID-19 page at www.ssa.gov/coronavirus, where you  can find the services  provided, and get important information about deadlines they are extending to ease the burden on them and medical providers during this pandemic.