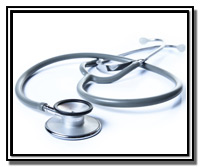 Processing disability claims quickly and accurately easier when  the Compassionate Allowances program identifies  fast-track cases where people have medical conditions and diseases that are most likely to meet Social Security's standards for disability benefits.
In August, Social Security added five conditions to this essential list:
Desmoplastic Small Round Cell Tumors,
GM1 Gangliosidosis – Infantile and Juvenile Forms,
Nicolaides-Baraister Syndrrome
Rubinstein-Tybai Syndrome, and
Secondary Adenocarcinoma of the Brain.
Additions to the list ensures that anyone with qualifying disabilities can receive the benefits they need quickly.
Due to the severe nature of many of these conditions, these claims are often allowed based on medical confirmation of the diagnosis alone. To date, more than 600,000 people with severe disabilities have been approved through this accelerated, policy-compliant disability process. Over the last decade, the list has grown to a total of 242 conditions, including certain cancers, adult brain disorders, and a number of rare disorders that affect children.